How It Works and Installation
HOW IT WORKS
Getting Started With My Instore Radio
The My Instore Radio solution is flexible and easy to use. See how it works in 2 minutes.
MIR MEDIA PLAYER
A Business Media Player for Business Needs
The hardware comes pre-provisioned and ready for use. Simply connect to power, internet and your existing sound system (including Sonos*).
If needed, we can assist with the right choice of speakers and recommend an installation partner. Contact our Support and Customer Care Team if you have any questions or concerns.
*Use our MIR Media Player with your existing Sonos system by connecting a Sonos Port stereo upgrade component.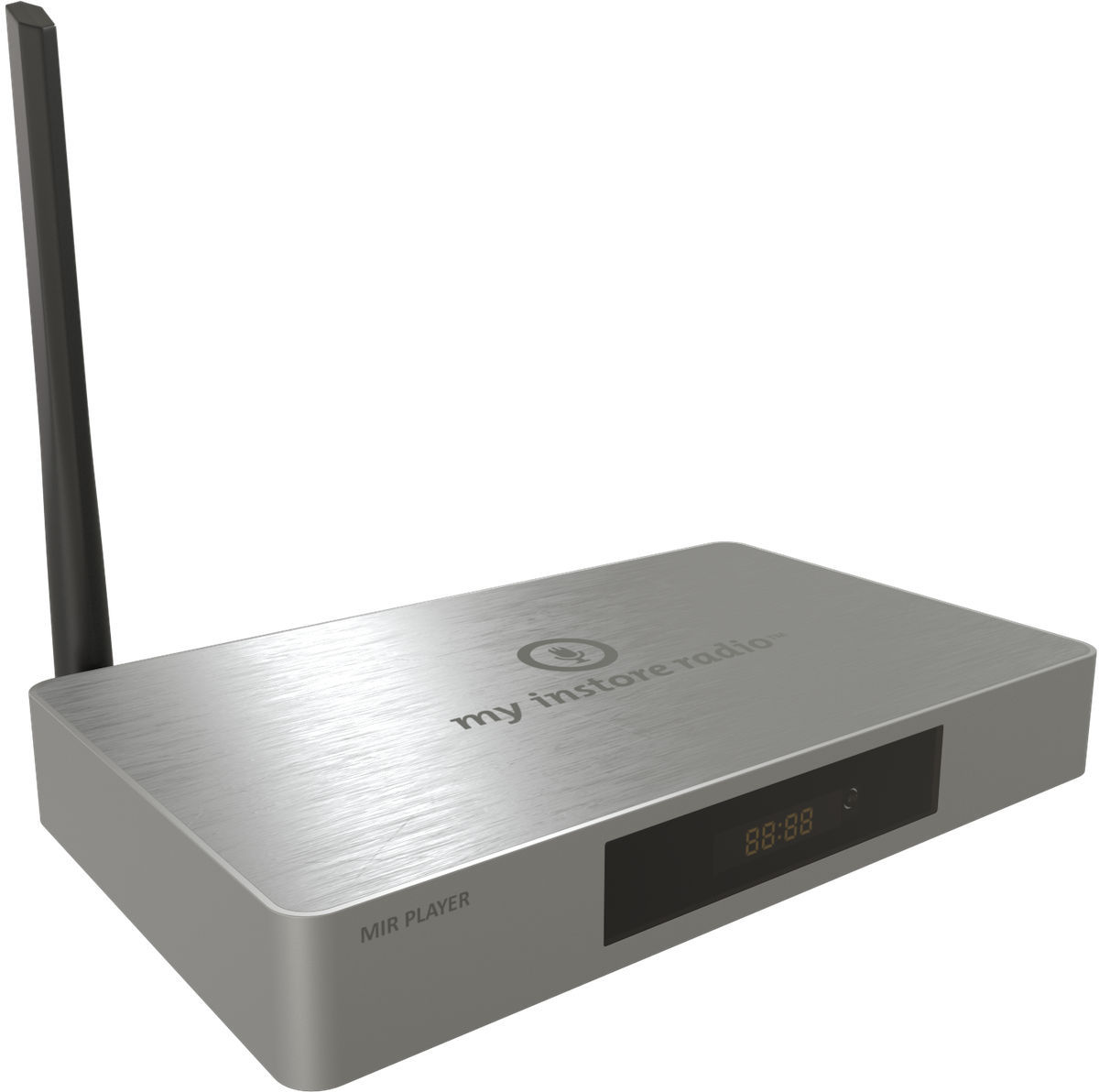 How to Install the MIR Media Player for Music
Connect Ethernet cable to LAN port
Connect RCA audio cable from your amplifier or sound system
Connect power cord
Connection to the Internet has been established when correct time is displayed
How to Install the MIR Media Player for Digital Signage
Connect Ethernet cable to LAN port
Connect HDMI cable from screen or TV
Connect power cord
Connection to the Internet has been established when correct time is displayed