Digital signage bring your messages to life
Digital signage is the next level method for reaching out to customers and engaging with them. Use in-store digital signage to create an exciting and immersive shopping experience, raise brand awareness and grow your business.
Connecting and engaging with customers is one of the greatest benefits of retail digital signage. Whether it's 1 screen or 100, the right use of in-store video walls has a positive impact on purchasing decisions, customer experience and brand perception.
Video walls are a proven way to increase sales by drawing attention to specific products, new services and promotions.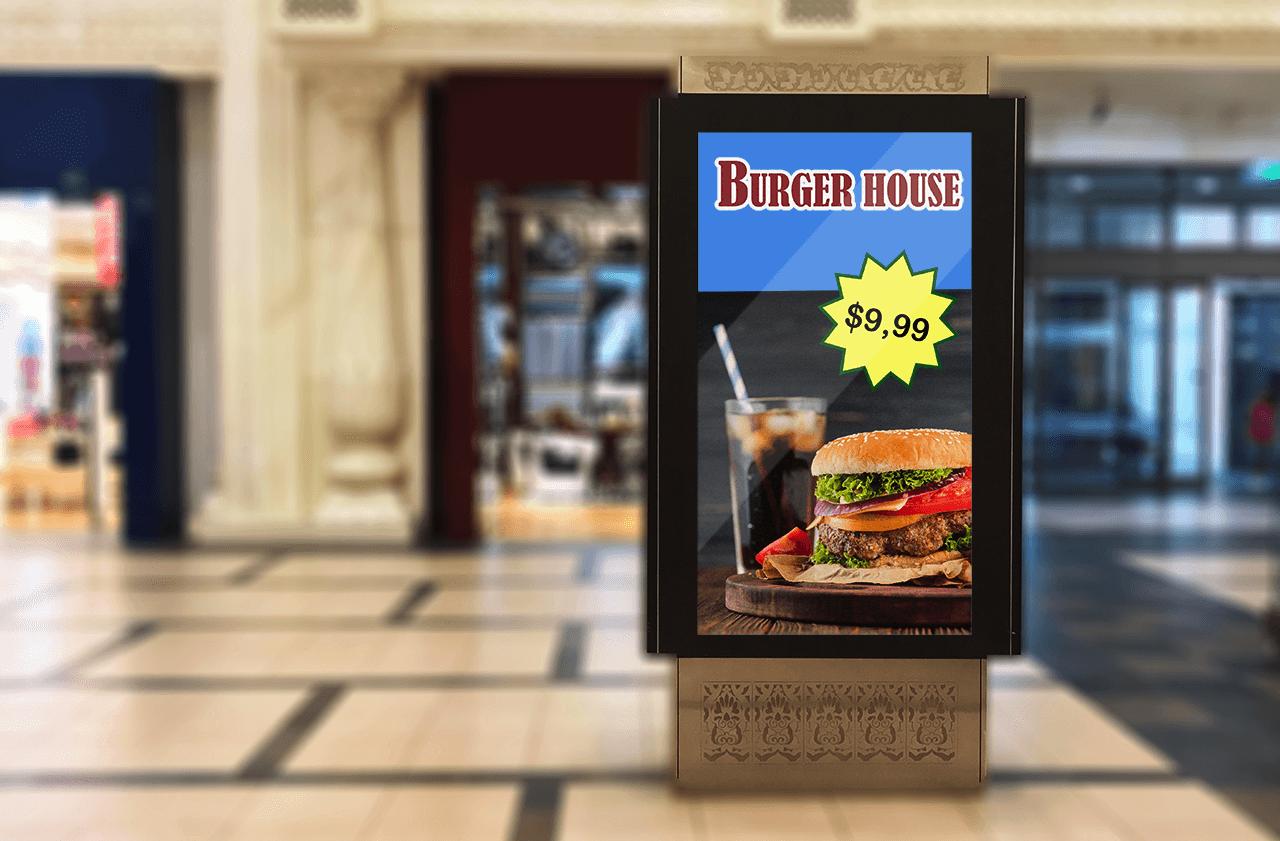 Take advantage of a digital storefront screen to display new promotions and specials outside business hours.
What is Digital Signage?
Digital signage is a method of displaying digital video content and digital images on a screen, or series of screens in stores, malls, supermarkets, restaurants, hotels, etc.
In place of static signs, posters and traditional print ads, the dynamic digital sign transforms the way customers see your business. Have you ever walked past a digital screen without taking a glance at it?
A video wall or digital sign allows you to change the messages easily according to the time of the day and give your viewers a fresh experience all the time.
No matter what the size and type of business you have, digital signage has the ability to attract more attention, upsell services, spotlight sales and grow customer loyalty. Statistics shows that retail stores with digital signage have a significant increase in purchases.
Content is uploaded to an online control panel and driven to the screen by a media player connected to the Internet.
Efficient in-store marketing
Video walls attract attention and speedy deployment of new promotions and specials makes digital signage more efficient than traditional print advertisements, posters or signs.
Easily access and remotely manage content online from anywhere
Schedule in advance by time of the day or day of the week to ensure your content is always current
Target your digital video content down to the specific player/screen level
Increase operational efficiency
Display marketing advertisements and upsell services
Update your content within minutes
Raise brand awareness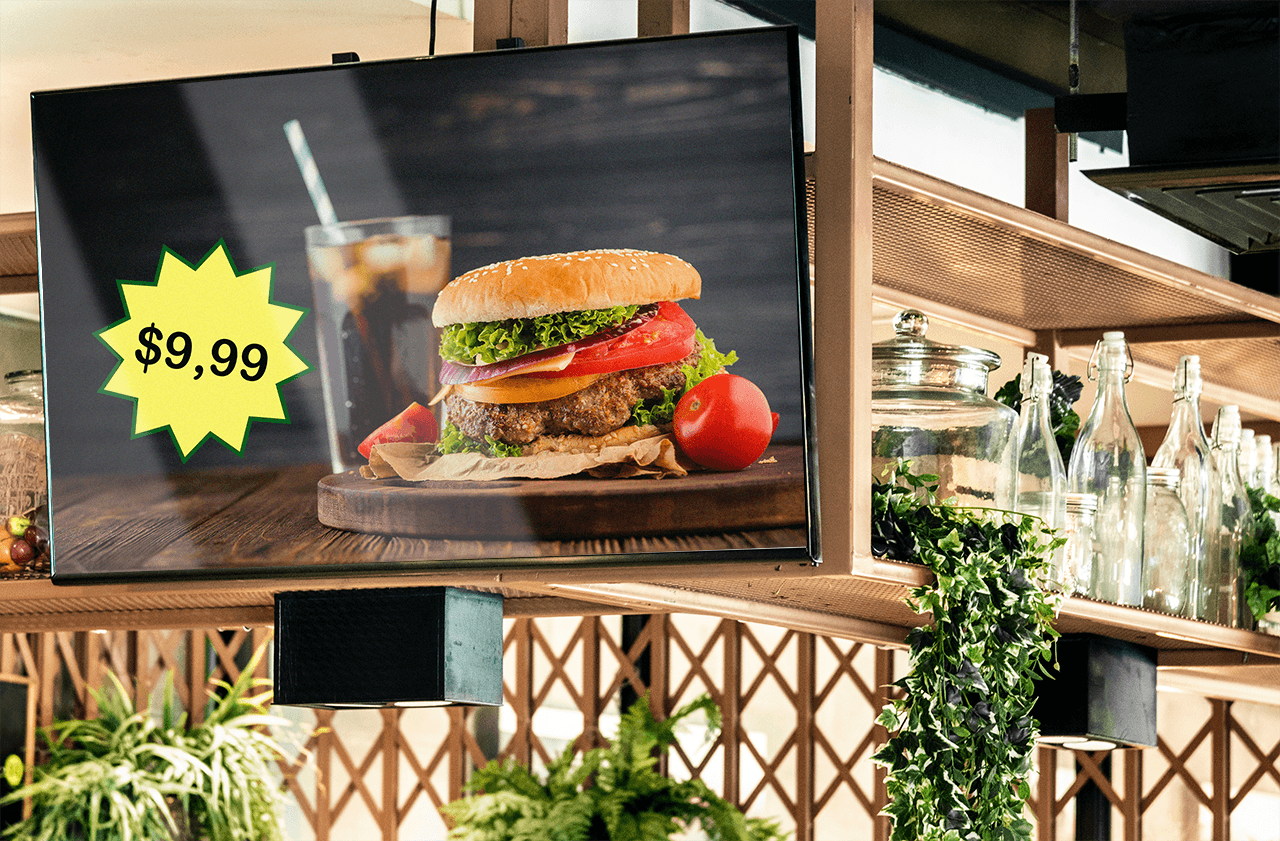 Easy to use
You don't have to install any software, just sign in from anywhere to access our user-friendly online control panel for managing your content.
Multiple locations
Control all your locations with one master account. My Instore Signage can be centrally managed to create a consistent in-store experience.
Reliable hardware
Our solid-state media player is easy to install, build to last, and designed with your network security as well as bandwidth usage in mind.