Digital Signage
Use digital signage to set the scene for an exciting and immersive shopping experience.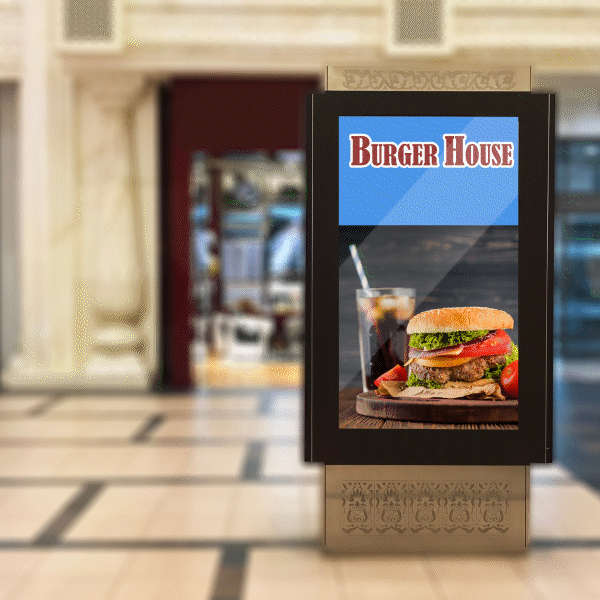 VISUAL COMMUNICATION
Digital Signage Brings Your Messages to Life
Visual communication has become the standard of our age. As human beings, we are essentially visual creatures and the emotive power of imagery and video very often speaks louder than words.
Digital signage is therefore one of the most effective ways to communicate to consumers and shape the in-store shopper experience.
CONTENT MANAGEMENT
Manage Your Content From Anywhere
Our digital signage solution is an easy-to-use, yet powerful, web-based platform that gives you complete control of the content and messaging in your stores from anywhere. It lets you easily change content automatically during the day or week to match your shopper audience, special occasions, etc.
On top of this powerful platform, we apply our unique customer approach. We always focus on the individual customer situation and agenda. We are, therefore, with you every step of the way towards a solution that matches your expectations and requirements – from ideation over shopper impact to tangible outcomes and results.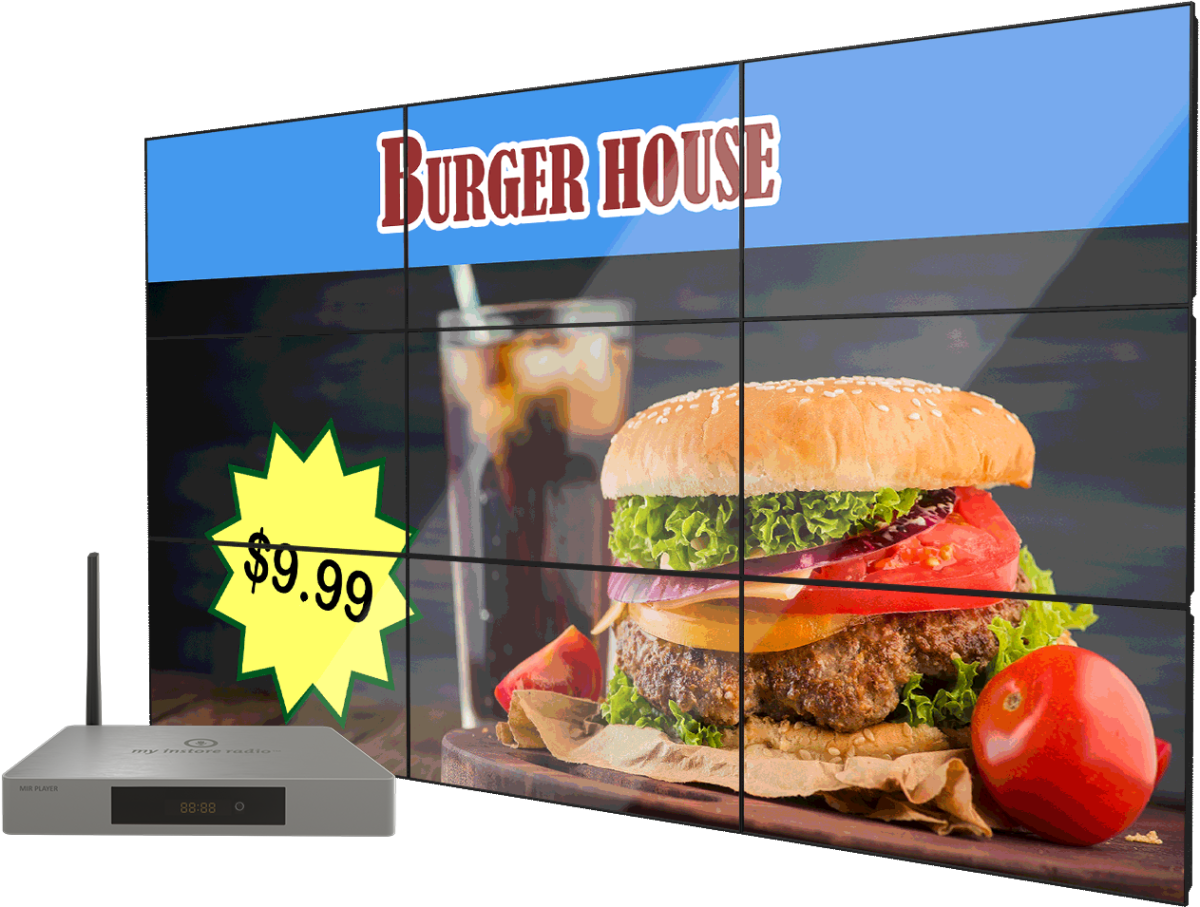 Digital Signage Solution From My Instore Radio
Our many years of experience with in-store radio has taught us first-hand how to shape a consumer experience to increase the duration of shopper visits, the size and number of items in shoppers' baskets and the perception of the store or brand involved. We are now applying this deeply rooted knowledge and expertise in the field of visual communication as well.
Our highly-skilled staff of professionals can guide and provide individually-tailored advice on all aspects of the digital signage value chain such as: concept development, signage campaign strategies and delivery, screen technology, screen placement, content creation, content delivery, efficient content management, seasonal adjustments, analytics processing – and any other specific aspects that may need to be addressed to ensure a great outcome and impact in your stores.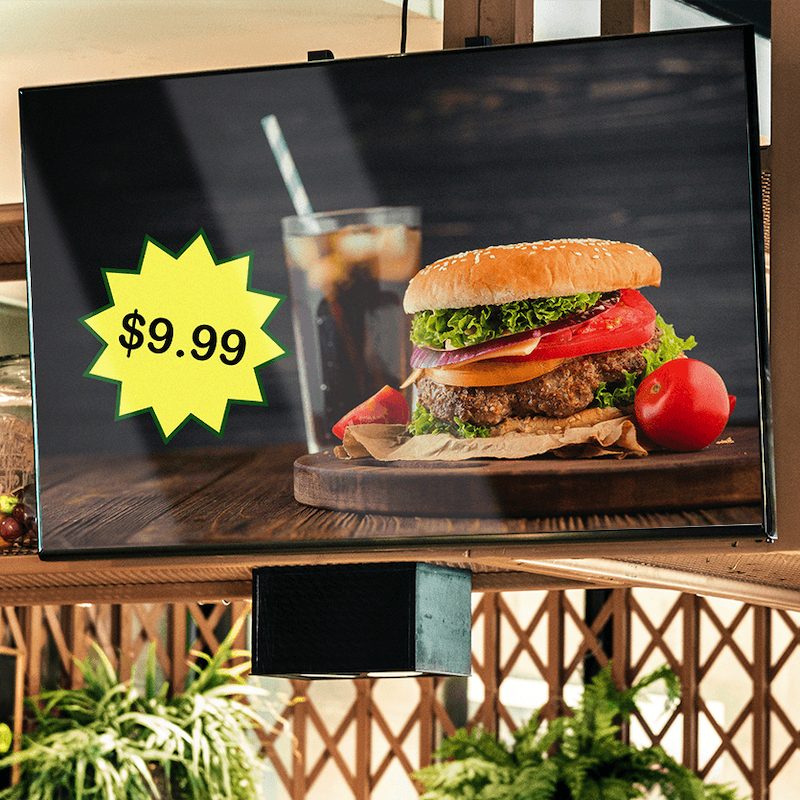 TOOLS FOR BUSINESS
Efficient In-Store Marketing
Video walls attract attention and speedy deployment of new promotions and specials makes digital signage more efficient than traditional print advertisements, posters or signs.
Easily access and remotely manage content online from anywhere

Schedule in advance by time-of-day or day-of-week to ensure your content is always current

Target your digital video content down to the specific MIR Media Player/screen level

Increase operational efficiency

Display marketing advertisements and upsell services

Update your content within minutes

Raise brand awareness
Frequently Asked Questions