Custom Music and Digital Signage
for Your Business
✔

Fully licensed


✔

Clean language


✔

Regular music updates
✔

Commercial free


✔

Upload your own messages


✔

Manage from anywhere
Custom Retail Radio to Meet Your Needs
Music creates atmosphere and affects your mood – no doubt about that! This fact makes custom in-store radio a very powerful tool for shop owners, restaurants, hotels and all others who wants to influence customers to stay longer, increase sales and motivate employees.
All businesses are different. That's why My Instore Radio provides unique custom music streaming solutions to thousands of locations around the world. From small and medium-sized businesses to global brands, we have the right solution for you.
Create your very own radio station for your stores and your brand or let our team of experts help you. We just LOVE music and want to share it with the world.
Enjoy the power of central management
The My Instore Radio solution is particularly well suited for businesses that spread across multiple store locations. With My Instore Radio you maintain full control of the music, the ads and the messaging that make up the brand experience for your customers across all of your stores.
Via our ground-breakingly simple and efficient administration interface you can even plan and execute your new ad campaigns, seasonal changes to the music or perhaps new location specific messaging to as many or as specific a number of stores as you like – and from anywhere!
Choose the Right Option for Your Business
My Instore Radio is a subscription-based music streaming and digital signage solution and it is scalable to any business size. Whether you have 10 locations or a global enterprise, this is the solution you need to create extraordinary customer experiences through music, video and messaging.
There are two different player options:
The reliable, 'set-and-forget' MIR Player. Our dedicated piece of hardware for either music or video streaming and designed to meet your needs for simple, seamless installation. A business player for business needs.
The My Instore Radio App Player. Download and install the app on one of the devices you already have and you are ready to play.
Select the right player option for your business, sign up for an account, and you are ready to manage all the music, messaging and video needed. Our solutions instantly connect with your existing A/V system.
Our Flexible Music for Business Solutions
All our business music solutions include the same features and our complete music library with all the songs your customers know and love. No matter which solution you choose, you get similar features derived from professional radio programming practices – all managed from a user-friendly online portal. You can even switch between our solutions whenever you prefer at no extra cost.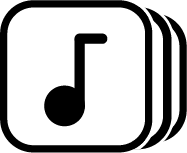 Pre-programmed channels to set the mood
Choose from a wide selection of pre-programmed channels, designed by our team of experts to set the mood at your business. Dynamically updated so they always stay fresh.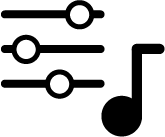 Combine music genres for your own custom mix
Mix and match from dozens of popular music genres to create your very own custom radio station in minutes. Control your music from anywhere with our online portal.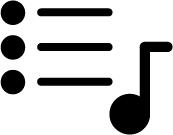 Let us create the ultimate playlist for your brand
Based on the demographics of your business, and all the tools from professional radio stations, we create the perfect playlist to motivate staff and engage your customers.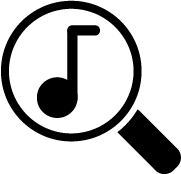 Select your playlist song by song with Song Selector
Select every single song yourself. Based on your selections, we create a new custom mix every day, and assist you by reviewing and rating all songs and lyrics in advance.
Digital Signage Solutions
Digital signage is the next level method for reaching out to customers and engaging with them.
Connecting and engaging with customers is one of the greatest benefits of digital signage. Whether it's 1 screen or 100, the right use of visual communication has a positive impact on purchasing decisions, customer experience and brand perception.