Your Customers Are Listening
Never underestimate the power of music. Music can instantly change a person's mood. The right song at the right time can make a person happy, sad, or excited. Study after study show that strategic and customised in-store radio enhances the customer experience, increases purchase intent and reflects the brand's personality.
Obtain the perfect custom music mix with limitless possibilities
Our vast selection of great music allows you to craft the perfect music mix for your brand. Our Online Control Center gives you the power to quickly and easily mix songs your customers know and love.
Choose the songs yourself or let our team of experts help choose them for you. Our team has decades of broadcast radio experience that they bring to the table to ensure your music mixes are perfect.
We ensure a unique music solution based on the option you choose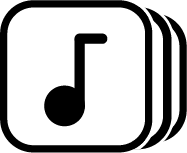 Pre-programmed channels
Our team of experts has made a wide selection of pre-programmed channels to help set the mood. Constantly updated and never repetitive. This is the easiest way to get started and you can always switch to another option.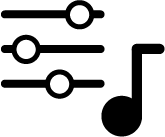 My Genre Selector™
No one knows your customers better than you do. Mix and Match from dozens of popular music genres in our user-friendly online portal to create the perfect custom music mix for your business.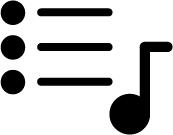 My brand music profile
Based on the demographics of your business, and all the tools from professional radio stations, like dayparting, seasonal music setting, etc., we create a Custom Radio Station perfectly designed for your business.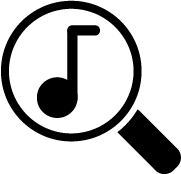 My Song Selector™
If you prefer full control to select every single song yourself, our Song Selector™ is the right solution. You can literally add in EXACTLY the songs you want in your custom mix and we assist you by rating all songs.
We review and rate all songs and lyrics
We know that the wrong song can quickly ruin a good customer experience. We screen every single song on our platform to ensure the best possible music experience for your customers.
Select your level of sensitivity with only one click:
Explicit (mature lyrics and content)
Clean (No mature lyrics, Possible mature content)
Super Clean (No mature lyrics or content)
Everything you need to create extraordinary customer experiences through music and messaging
Schedule Music
Set the right mood and energy level during calm mornings and busy afternoons with our dayparting feature. Easily control and schedule different music settings by time of day and day of week. Start and stop with your business hours.
Seasonal Setup
You can create additional music profiles for Halloween, Black Friday, Christmas and other special occasions. These seasonal setups can be scheduled in advance, whenever you find the time, and automatically renewed year after year.
Dynamic playlists
No looping of playlists. Every day we create a new dynamic playlist based on your settings and our music updates. You can change all settings at any time and hear the changes within a few minutes.
Control multiple locations
Our online support portal makes it easy to control and monitor all your locations. My Instore Radio scales to any business size and can be centrally managed from anywhere to create a consistent music experience.
Instore messaging
Never worry about commercials from your competitors. Upload and schedule your own ads, jingles and announcements. Choose the frequency and drive sales with overhead audio promotions. Our professionel production team can even create them for you.
Licensed for business
Playing music in a store, restaurant, gym, hotel lobby, mall, etc, is commercial use and requires specific music licensing. Unlike consumer streaming offerings, My Instore Radio is fully licensed and legal for commercial use in your business.