Frequently Asked Questions
What is In-Store or Retail Radio?
In-store radio or retail radio is a custom "radio station" just for your business. Having your own "retail radio station" allows you to take control of the music playing in your retail store, restaurant, hotel, gym, office or whatever business you're in.
Music helps create the best possible shopping experience for your customers and when customers are in a great mood, they spend more time and money. They'll return to your store and remember your store and your brand. Retail radio allows you to insert custom-made ads into your "station" and you can educate your patrons on how you can best serve them or encourage them to take advantage of special sales.
My Instore Radio gives you the power, through your custom "retail radio station", to more effectively influence customer behaviors by:
Supporting positive brand perceptions
Highlighting exceptional store image
Emphasizing outstanding product value
Creating a unique atmosphere and mood
Encouraging dynamic customer flow
Directing consumer purchasing decisions
Targeting specific consumer groups
Spotlighting benefits of your business over that of your competitors
Encouraging cohesion between your brand, products, stores and customers
Aligning your marketing plan with campaigns and seasons
When done right, music can directly influence sales. When done wrong…
Our team of experts will help you create the perfect music mix for your retail radio to support all these key factors.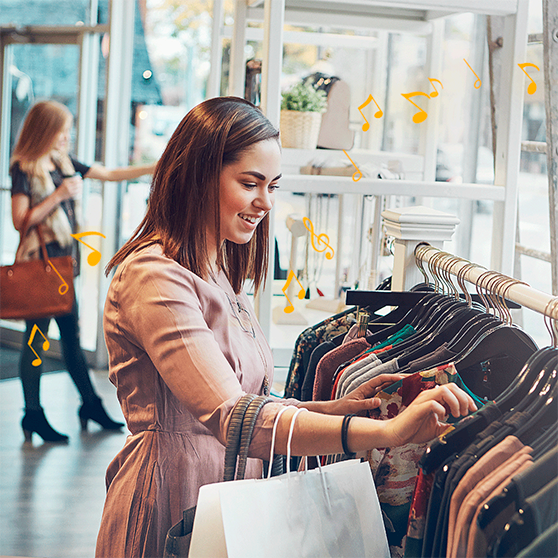 Studies show how retail radio music affect your Customers?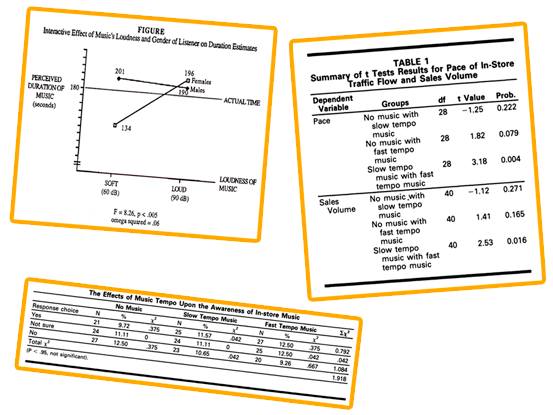 Different types of music will affect customers differently. Genre, tempo, energy level, and key are just some of the things that can have a direct effect on your customers behavior. Here are three quick examples of how music can directly influence sales and customer behavior:
Studies show that slower music makes customers move slower through your store. This will increase the chance of customers finding something they'll want to buy. Faster music can be used in a busy restaurant to encourage diners to move on and free up space for new diners.
Lounge or Classical music can make your brand and products appear more elegant. Classical music can influence customers to pay more for a product. They simply perceive the products as more opulent and luxurious.
French music will make customers choose the French wine over the German wine.
Music plays a big role in how customers evaluate the brand, the store and the products in it. We tend to draw quite simple conclusions without even noticing it.
If the music is just straight forward Pop, your brand, store and products will be perceived as affordable and mainstream. This can be both a good and bad thing depending on your type of business and how you would like to be perceived. But you need to be aware of this and have a strategy ready. You can't afford to leave these impressions up to a local radio station.
So why don't I just put on Spotify, Apple Music or Tidal?
It sounds like a great idea, but… It is illegal to use any type of consumer streaming service in a store or for any commercial use due to copyrights.
My Instore Radio is licensed under all the copyrights agencies in each country. We make sure that the artists are paid through local music rights agencies. We appreciate and respect the artists.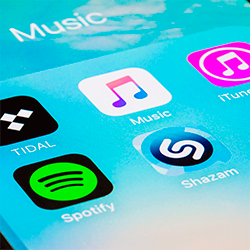 How does Retail Radio work?
The technical setup is simple. My Instore Radio will provide you with a small player. Connect it to the internet, power supply and your local amplifier/speakers and you're ready to go. The player connects to our servers and will stream music according to your selected preferences and get daily updates.
You select the right solution for your business depending on how much hands-on-control you want. In our retail radio solution, you can choose between:
Pre-programmed channels. (The easiest way to get started and you can always switch to another option.)
Adjust different genre mixes yourself with Genre Selector™. (Less hands-on, but you're in control.)
We create a custom music profile for your brand. (We do it for you.)
Select each song yourself with Song Selector™. (This is very hands-on and time consuming for you.)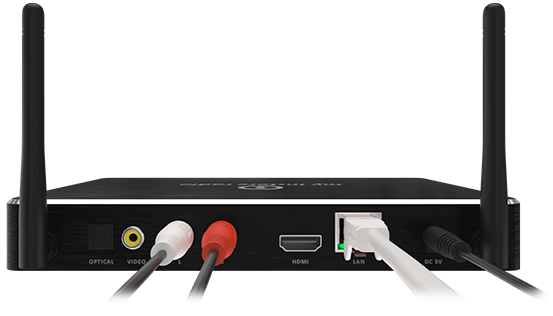 Where does the music for our retail radio come from?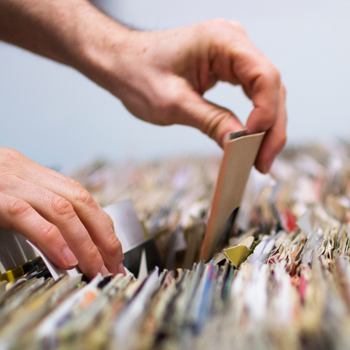 Our expert DJs select new songs every day from around the world for each genre of music and add them to our library. We find songs by:
Checking all music charts worldwide
Checking playlists from the biggest, most reputable radio stations globally
Receiving promotions from record labels around the world
Checking the most prominent music sites for news and trends
Ensuring our DJs network with other professional DJs to spot compelling trends and unique songs
Before making any songs available, we review all lyrics for explicit content and categorize them accordingly so that you can choose the degree of explicit lyrics played in your store between Explicit – Clean – Super Clean. (Explicit lyrics are continuously screened, and the worst songs will not be added to any playlists.)
Can my retail radio have different playlists during the day or week?
Yes. We have a feature called Day Parting which enables you to schedule multiple playlists during the day or during the week.
For example, many fashion retailers play more upbeat party-oriented music as the weekend moves closer. This is to accommodate customers that start shopping for the outfit to wear to the upcoming weekend cocktail-parties.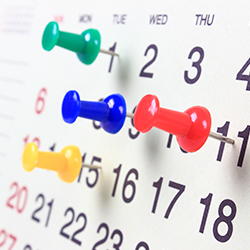 What about announcements, ads and jingles?
No problem! Another feature in our retail radio system allows you to schedule different types of announcements at specific times such as "The store will close in 15 minutes." You can also schedule jingles or ads to appear for every 3 songs played or at whatever interval you might need.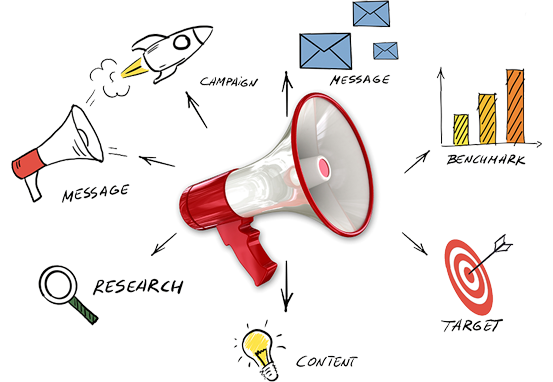 How much does retail radio cost?
The price varies a bit from country to country due to the fact that no country has the same copyrights system. Other factors that can affect the pricing:
Service Term: A discount is applied if you choose a longer service term.
Pre-Payment Period: A discount is applied if you choose to pre-pay for 6 or 12 months.
Number of Players: A discount is applied depending on the number of players enrolled.
Take a few minutes now to provide a few details for an immediate quote.